Testament of a Naked Man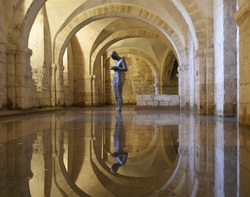 The Rev. Angus Stuart, Rector of St. Francis in the Woods in Vancouver, British Columbia, will bring his one man show of the entire Gospel of Mark to Grace Church on Sunday, May 31, 2015 at 4:00 pm.

Angus committed to memory the Passion Story of Christ according to Mark in 2009 and wondered if he could memorize the gospel in its entirety. The result is his one man show "Testament of a Naked Man." Grace is delighted to host this performance! Suggested donation $15 per person at the door.
---